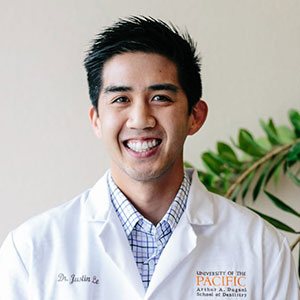 Justin Le, D.D.S.
Dr. Justin Le is a graduate of the University of the Pacific Dental School in San Francisco, one of the best in the country. He is a dentist that believes that each patient is unique and strives for the best quality in dental care for each individual.
His emphasis on patient comfort as well as keeping up-to-date with the latest advancements in dentistry enable him to provide his patients with the best quality of care in the field. Dr. Justin Le has a wide range of experience in different areas of dentistry, from cosmetic and restorative dentistry to surgical treatments and root canal treatments.
His approach to your treatment starts with patiently listening to you and learning about you as a person. Then, after a complete and thorough examination, he reviews and personalizes the treatment, so it fits your needs and comfort, offering various treatment options and making sure you completely understand what is required for the treatment to be a success.
He really enjoys working with all his patients, including kids. In his spare time, he enjoys spending time with his family and walking all three of his dogs.
"I believe in treating the person, not just the teeth. Each person has their own unique history that involves not only his or her oral health condition but his or her overall health condition. My goal is to make you feel as comfortable as possible and know me as a person as I get to know you. My main purpose is to put you in a dental state better than when you came in."
- Justin Le D.D.S.
Membership and Affiliations:
American Dental Association
California Dental Association
Santa Clara Dental Society
Spear Study Club
Dr. Le is a part of one of the largest Bay Area study clubs, Spear Study Club, where practitioners meet to improve their clinical expertise. This club emphasizes excellent dentistry.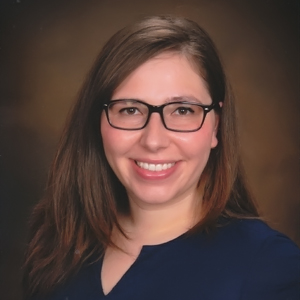 Victoria Furman, D.D.S.
Dr. Victoria Furman has been living in San Jose since 2000 and is happy to be practicing in her community. Dr. Furman got her undergraduate education at San Jose State University, finishing with a Bachelor's degree in both Biology and Chemistry and graduating Magna Cum Laude as well as receiving the Dean's Scholar Honor award. Dr. Furman graduated from the University of the Pacific Dental School in San Francisco, receiving a DDS degree. She finished at the top of her class with membership in Tau Kappa Omega Honors Society and Phi Kappa Phi National Honor Society.
She has dedicated her professional career to providing you with the best that dentistry has to offer. Dr. Furman is continually educating herself and her staff on the newest dental techniques and advances in order to offer you and your family state-of-the-art, comfortable personalized dental care. She encourages preventive care and makes time to educate patients about oral health.
In her free time Dr. Furman enjoys going to the movies, trying out new restaurants, geocaching, hiking, volunteering for the Santa Clara County Dental Society.
In her continuing education, Dr. Furman has completed courses in Invisalign, Endodontics, Sleep Apnea, Esthetics and Implant training.
Memberships:
American Dental Association
California Dental Association
Santa Clara Dental Society