Visit Dentist Justin Le for safe removal of teeth at El Paseo Dental, San Jose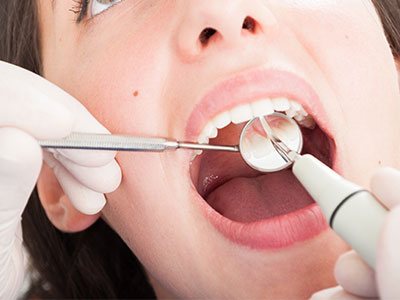 If the damage to your teeth can't be restored using fillings or crowns, your dentist may suggest an extraction. Dental extraction or exodontia involves removal of damaged, decayed, impacted and irreparable teeth. You might want to get your tooth removed for the following reasons:
Presence of extra teeth that hinder the growth of new teeth.
If you have crooked teeth and are looking for braces treatment, teeth might need to be pulled out to make place for proper alignment.
Infected teeth that cannot be restored can be a source of periodontal diseases.
Impacted wisdom teeth can lead to cyst formation.
What are the kinds of Tooth Extractions?
Simple Extractions:
If a tooth is present above the gum line, it is pulled out using elevators and forceps. Your dentist will rock the tooth back and forth till the alveolar bone expands. This breaks the periodontal ligaments and the tooth is pulled out easily. No stitches are required.
Surgical Extractions:
If the tooth lies encased in the bone, below the gum, an incision is made to access it. It is pulled out with force and stitches are made to secure the area. Anesthesia is given through the veins to avoid pain.
Post Operative Care:
Bite on a gauze pad for 30 minutes in case of bleeding.
Avoid eating and drinking for 2 hours after the extraction.
Don't sip through straws or spit with force to prevent unnecessary strain.
Avoid smoking and drinking for faster healing.
It's natural to witness some swelling. If it gets worse with time and you have trouble swallowing, visit your dentist immediately.
If you would like to discuss your scenario for dental extractions, visit Dr. Justin Le at El Paseo Dental in San Jose, California. 408-370-0101